The Master Program in "Managing business growth through System Dynamics  and Accounting Models – A strategic control perspective" has been launched since the academic year 2003/2004.
The Master is directed by Prof. Carmine Bianchi, Full Professor in Business Management at the University of Palermo.
Prof. Bianchi is also scientific coordinator of the CED4-System Dynamics Group.
The Master Faculty is provided by the CED4-System Dynamics Group at the University of Palermo and by qualified Professors and Consultants from different regions of the world.
---
 Master News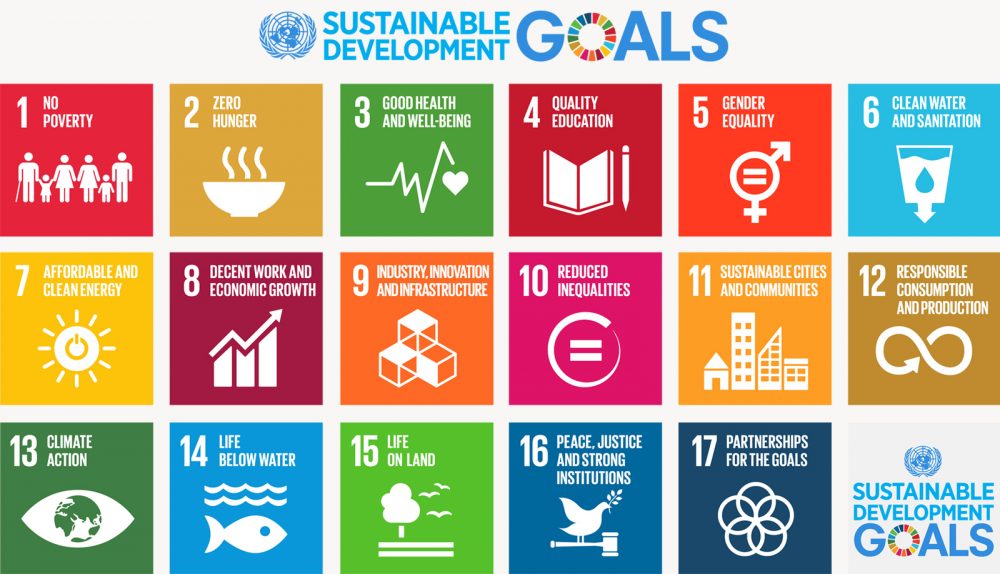 Improving policy analysis and performance governance through outcome-oriented approaches to "localize" the SDG agenda Panel on Localizing SDGs at the Asian Association for Public Administration. Panel Schedule (Time in Shanghai, GMT+8) – 15:00-19:00 – December, 3rd 2022 Zoom Meeting Room ID: 813 8845 8546Password: 058926 Link: https://us02web.zoom.us/j/81388458546?pwd=Mnd6RjNhbzFGTUM2SkNZdEM0RlE1UT09 Panel on Localizing SDGs at the Asian Association for Public […]
0 comments
---
More Info
---
Who may be interested
Participants attending the Master program will be able to operate in a variety of business environments such as:
SMEs
They will learn how to support entrepreneurs and other business decision makers in managing company growth, through a proper perception of specific complexity factors affecting processes characterizing smaller firms.
On this aspect, they will learn how to introduce planning & control systems into SMEs in order to foster learning and exploit the tacit knowledge of the entrepreneur and other company players.
More particularly, each participant will learn how to draw up "dynamic" business plans, aimed to support decision makers in envisaging different possible future outcomes in the startup and later growth stages. Such plans will also help decision makers to better evaluate the "business formula" and effectively communicate it to third parties (e.g. banks, venture capitalists, institutions supporting entrepreneurship).
Among the topics that will be taught, a specific concern will be given to the understanding and management of inertial processes associated to the following issues:
Product life-cycle;
Customer acquisition and loss;
Price policies;
Relationships between commercial, financial and production sub-systems;
Acquisition and loss of business image (e.g. customer service, post-sale assistance);
Production and sales seasonality;
E-commerce;
Relationships between the company and the business-owning family;
Growth sustainability;
The restoration of Debts-to-Equity and financial structure equilibrium, according to prospective growth plans.
Public Administrations
Participants aiming at working in – or on behalf of – Public Administrations (ranging from Governmental Institutions, Counties, Municipal administrations, Public utilities, Health care organizations, etc.) will be able to support decision makers in better assessing the quality and sustainability of their policies and strategies.
Through facilitated learning sessions involving decision makers, they will be enabled to sketch dynamic scenario plans supporting strategic control systems.
System dynamics models they will build will provide powerful learning vehicles for performance evaluation through dynamic balanced scorecards.
Particularly in the last decade, several public utilities have been operating using continuous monitoring qualitative key-measures.
Such performance measures not only relate to the financial dimension, but also to 'soft' parameters such as quality, service, company image, and internal process efficiency. At least in the long run, all those 'soft' parameters tend to dramatically impact on financial results.
Generally, such indicators are not focused enough by conventional accounting tools (as far as they might be sophisticated), since they cannot be gauged in financial terms. However, monitoring the dynamics of non-monetary performance indicators is a necessary step to understanding the company's attitude to satisfying the needs for which it exists. Such an attitude is a pre-requisite for achieving financial targets and long term survival and growth.
In a public utility company, such as city water supply, a systemic view of those indicators allows the firm to:
Assess managerial efficiency and effectiveness;
Detect and set policy-levers to improve performance;
Outline targets referred to different business areas and link them to compensation and career systems;
Discern causes related to unexpected results, and distinguish the controllable from non-controllable ones;
Provide an important tool to communicate company's social strategy to several stakeholders (e.g., citizens/customers, political counterparts) in order to clarify undertaken policies, and to promote company's commitment towards efficiency and effectiveness;
Linking system dynamics models to balanced scorecards which are likely to enable decision makers to gain a systemic view of main monetary and non-monetary variables impacting on business success. To understand and manage feedback relationships between variables to be monitored, it is, however, necessary to analyze:

cause and effect relationships between the different variables affecting performance indicators;
policy levers through which it is possible to act, to improve results depicted by financial and qualitative indicators;
delays between causes and effects;
relationships between performance indicators, the budgeting process and rewarding mechanisms.
Banks and other Financial Institutions
Attending the Master will allow participants to effectively operate in (and on behalf of) banking and other financial institutions. They will support decision makers in a better evaluation of the consistency and feasibility of business plans submitted by their own clients.
In fact, a system dynamics view will provide a sound basis for a more focused and coherent analysis of the hypotheses underlying the values reported in a business plan. This will likely improve communication with the client.
For instance, relevant issues for analysis and debate with clients could be related to dynamic relationships between price or customer terms of payment policies and net working capital, gross operating margin, and cash flows.
Management consultants
Attending the Master will allow consultants to better support SMEs and Public Administrations in drawing up business plans, able to better:
evaluate the sustainability of business growth strategies,
to detect weak signals of crisis,
to outline reorganization strategies, aimed at resolving crises.
Long-term business planning is often seen as a proper response to business complexity and unpredictability. It is typically conceived as a way of reducing uncertainty through prediction.
Decision-making based on such an approach does not necessarily lead to learning how to anticipate possible outcomes. On the contrary, it gives an illusion of control.
Many companies use spreadsheet simulation tools to foresee the financial implications of plans. Quite often, such analyses are based on simplistic and misleading hypotheses that can lead decision makers to dangerous conclusions. In fact, usually such tools do not make explicit interdependencies between relevant variables, delays, non-linearities and policy levers.
Through scenario analysis decision-makers are able to focus on the relevant environment and to generate a spanning set of alternative outcomes, upon which a strategic analysis and diagnosis will be developed.
Scenario planning can be successfully implemented through the use of system dynamics simulation models, linked with financial models, based on an accounting perspective. The system dynamics methodology allows decision-makers to make their mental models explicit, to assess their consistency and improve them.
Computer-aided visioning tools, based on the system dynamics methodology, are not designed to provide accurate predictions of the future; moreover a realistic and engaging vehicle to stimulate managers into reconsidering alternative ways of doing things, and perhaps to adjusting their mental models. Different stakeholders in the firm can then compare and share their new emerging view of, for example, how to prepare for major change.
Institutions supporting entrepreneurship
Likewise what has been previously remarked concerning banks, attending the Master will support those who will operate inside (or on behalf of) institutions supporting entrepreneurship to better interact with their own counterparts, and especially with startup entrepreneurs.
They will also be able to build education packages, made up by a case-study and an interactive learning environment embodying System Dynamics and Accounting models originating a business plan.
Outcomes
 To understand the fundamental concepts of a balanced financial management, leading to sustainable growth;
To acquire necessary competences and skills to draw up business plans based on a combined use of accounting and system dynamics models;
To develop an attitude to perceive business phenomena according to a system dynamics, as a result of feedback loops originating key-variables' behavior over time;
To learn a skill that will model processes underlying business growth, according to the system dynamics method, in order to explore alternative scenarios;
To detect potential "traps" underlying processes aimed to fix crises or foster growth in SMEs or Public Administrations;
To offer participants a stimulating professional experience, based on a continuous exchange of ideas with a qualified faculty and with business actors;
To apply concepts and methodologies that will be learned via project work. This will imply the development of a concrete system dynamics model based on the problem/issues that will be analyzed in the setting where the project work will take place.
Why enroll
Managing businesses growth
Identifying key strategic resources coherently with business strategy
Communicating in an effective way objectives and identifying appropriate performance indicators
Linking the Budget to a coherent picture of monetary and not performance indicators (Balanced Scorecard)
Learning how to drawing up a Dynamic Business Plan
Experimenting in public and private companies the benefits of a sistemic approach
Learning how to effectivelly support public managers in linking political and management objectives, between past, present and future
Acquiring distintive competences
Program's outline
The Master consists of three modules and a project work.
The first module (200 hours teaching), aims to provide participants with basic concepts and methodologies, which will be more focused in the two other modules and the project work..
In particular, such module consists of the following subjects:
1 Business Management (40 hours): basic principles underlying management, organization and control in both SMEs and Public Administrations will be introduced. Also main principles related to the long-term survival and continuity of such institutions will be analyzed.
2 Planning & Control Systems (40 hours): Students know about the fundamentals of designing planning & control (P&C) systems to support the steering and management processes of different organisations. They gain a systemic and design-oriented view of P&C. They are also able to position SD models into the wider P&C system of an organisation. They also learn to analyse and diagnose business solvency and profitability, and to draw up 'dynamic' business plans.
3 System Dynamics Models (48 hours): the System Dynamics principles and methodology will be learned. The concepts learnt will be applied by participants through practical exercises in a computer lab;
4 System Dynamics for Business Strategy (36 hours): Students are able to apply SD to business strategy formulation and implementation, with a particular focus on SMEs. Skills are developed in mapping processes affecting performance. Students also learn to use the SD method in supporting business decision makers to identify areas for results improvement, and set proper goals/objectives, as well as performance indicators to foster sustainable strategies.
5 Planning, Policy Design, and Management in the Public Sector  (36 hours): Students learn about the peculiar complexity of the public sector.
They also know how to apply the fundamentals of P&C design to public sector organisations, in order to support their steering and management processes.
They also learn to analyse problems at different consequential levels, i.e. departmental, political, interdepartmental, cross-institutional. Emphasis is remarked on the need to link the political and managerial level, planning and control, design and implementation, policy formulation and evaluation. The benefits of joined-up government are explored, and linked with the need to frame the value chain leading to deliver 'products' to citizens, through the fulfilment of processes and activities. Improving service quality and operational efficiency are analysed as primary outcomes of more 'learning-oriented' P&C systems, according to a 'New Public Management' perspective.
The second module (100 hours) aims to apply to the SME context the methodologies and techniques learned in the first module.
In particular, the specific complexity factors characterizing SMEs will be analyzed. Such peculiarities will provide a basis for the building of interactive learning environments ("management flight simulators") based on System Dynamics Accounting models, aimed to support policy makers in managing business growth.
Among the problems/issues that will be analyzed in this module, a specific concern will be devoted to the accumulation and depletion processes impacting on strategic assets. Also the definition of both monetary and non-monetary (e.g. service, quality, image) key-performance indicators will be an important issue, as well as the analysis of the relationships between the firm and the business-owning family. Other important issues will be related to financial resources management, framing the competitive system, e-commerce, business networks.
The third module (100 hours) aims to apply to Public Administrations the methodologies and techniques learned in the first module.
Likewise the second module, it implies an analysis of peculiar issues characterizing the specific investigated field. It will be also aimed to develop interactive learning environments embodying system dynamics and accounting models to support budgeting/planning, performance measurement and benchmarking in Public Administrations. A specific attention will be devote to the dynamic balanced scorecard, as a fundamental strategic control tool.
The Master will be concluded by project work (200 hours), which will be conducted by each participant either in an SME or in a Public Administration. It could also be conducted in a consulting firm or a bank operating with SMEs or Public Administrations.
During the project work, participants will be supported by a tutor in order to develop a concrete interactive learning environment embodying a system dynamics and accounting model to support budgeting and planning for growth and/or reorganization in the specific context where the project will be run.
Based on the work done, participants will also develop a thesis, that will be discussed in order to obtain the Master designation.
for a more detailed course description please refers to this link: Courses description
Program Length
The first module base and the two other modules will consist of four teaching days per week, each of 4 hours.
50% of the total 400 teaching hours will be completed in a computer lab.
The project work will consist of 200 hours, and will have an elapsed duration of three months.
Evaluation Criteria
At the end of each module a written exam, also implying the development of models, will be done. During the lectures, assignments will allow participants to evaluate the effectiveness of their learning process.
The project work will be evaluated through the dissertation of a written thesis and the interactive learning environment developed by each participant in the specific context where the project work will take place.[/su_spoiler]
EC
Attending the Master will allow participants to gain 60 EC:
First Module: 8
Second module: 4
Third module: 4
Project work: 8
Self-study: 36
Master Faculty Members
Faculty will consist of professionals from the CED4-System Dynamics Group of the University of Palermo and by qualified international experts in the system dynamics field.
The faculty members from the System Dynamics Group – University of Palermo consist of:
– Carmine Bianchi, Full Professor of Business and Public Management, System Dynamics Group Coordinator and Director of the Master Program
– Enzo Bivona, Associate Professor of Business Management, Master Phil in System Dynamics, University of Bergen, Norway
– Federico Cosenz, Assistant Professor of Business and Public Management
Among international experts who will teach at the master are:
– David N. Ammons, University of North Carolina at Chapel Hill, USA
– John Barton, Independent Scholar & Consultant, Melbourne, Australia
– Pal I. Davidsen, University of Bergen, Norway
– Ted Fuller, University of Durham Business School, England
– Colin W. J. A. Gray, SME Research Unit, Open University Business School, Walton Hall Milton Keynes, England
– Michel Karski, KBS – Consultant, Paris, France
– David Lane, London School of Economics, England
– Michael J. Radzicki, Worcester Polytechnic Institute, Worcester, USA
– Khalid Saheed, Worcester Polytechnic Institute, Worcester, USA
– Markus Schwaninger, University of St Gallen, Switzerland
– Imrana A. Umar – CEO Powersim Solutions Inc.
– Jac Vennix, University of Nijmegen, Holland
– Graham W. Winch, University of Plymouth Business School, England
Organizations were to develop the project work
Entrepreneurs Association of the Palermo Province
AMAP S.p.A.
AMIA S.p.A.
Assessorato Bilancio e Finanze, Regione Siciliana
Assessorato Regionale del Lavoro, della Previdenza Sociale, della Formazione Professionale e della Emigrazione – Regione Siciliana
Azienda Agricole Planeta
Azienda Ospedaliera "Villa Sofia"
Azienda Ospedaliero-Universitaria "Paolo Giaccone" (A.O.U.P.) di Palermo – Direzione Generale
Azienda Sanitaria Locale: FOGGIA/3
Banca Don Rizzo
Banca Nuova
Cantine Calatrasi
Cantina Europa
Cantine Settesoli
C.E.I.F.A.
Coldgest S.p.a.
Comune di Palermo
Construction Innovation (Australia)
Dell'Oglio Abbigliamento
Easy Integrazione di Sistemi Srl
GES.A.P. (Società Gesione Aeroporto Palermo)
INPS – Sede di Palermo
ISMETT
M.A.I.O.R.
Messina Calcio
Migliore S.p.A.
PricewaterhouseCoopers – Italy
Semion Consulting (Singapore)
Sicilia on Line
Studio MG & Partners Srl
Trapani Sviluppo Sud s.r.l.
Università di Palermo
VideoPlugger Ltd (London)