1) PhD in Model Based Public Planning, Policy Design and Management (this curriculum is run in English).
2) PhD in Dinamica dei sistemi giuridico-sociali (this curriculum is run in Italian)
Download detailed description of the program
Download the flyer
---
Aims of the Program
PhD Board
PhD Students
PhDs
FAQ
Video
The doctoral program in "Model Based Public Planning, Policy Design and Management" is focused on applying System Dynamics modeling to foster a learning-oriented approach in public sector performance management, for the design and implementation of sustainable policies.
The program is run in English.
By attending the program, students will learn how system dynamics modeling and simulation can support collaborative governance, to manage 'wicked' social issues and to pursue sustainable community outcomes.
The program has a focus on Dynamic Performance Management.
BIANCHI CARMINE (PhD Coordinator)
BELLAVISTA ALESSANDRO
MIRANDA ANTONELLO
SERIO MARIO
ASSO FRANCESCO
VISCONTI COSTANTINO
SANTORO LAURA
FIORITO LUCA
BIVONA ENZO
MONTELEONE CARLA
GIURINTANO CLAUDIA
PALUMBO ANTONIO
CASABONA SALVATORE
PERA ALESSANDRA
AZZOLINA LAURA
SCICHILONE GIORGIO
NICOLOSI MARINA
PERRONE ANTONIO
PENNISI GIULIA
GARILLI CHIARA
GIAIMO GIUSEPPE
COSTA MASSIMO
TOMASELLI SALVATORE
CINCIMINO SALVATORE
COSENZ FEDERICO
VANNI DI SAN VINCENZO DOMITILLA
PARISI FRANCESCO
MARCATAJO GABRIELLA
PARLATO MARIA CONCETTA
CERESIA FRANCESCO
MAGGIO PAOLA
ARMAO GAETANO
CALA VITERY Favio
DAVIDSEN Pal
DE CORSO Giuseppe
DYNER REZONZEW Isaac
KOPAINSKY Birgit
MOXNES Erling
PENA BORRERO MARGARITA
PINEDA SERNA Leonardo
TENJO JAIME
WHEAT David
PhD students (XXIX cycle) – A.Y. 2013/2014
Yin Jien Lee (yinjienlee@gmail.com)
Eduard Romanenko (eduardromanenko@gmail.com)
PhD students course XXX – A.Y. 2014/2015
Hugo Herrera (hugojhdl@gmail.com)
Olga Tolmachova  (olya.tol@gmail.com)
Andrea Casimo (andreacasimo@hotmail.it)
PhD students course XXX – A.Y. 2015/2016
Giovanni Scire' (gioscire01@unipa.it)
Cuccia Andrea (andrea.cuccia@unipa.it)
Course XXII – A.Y. 2007/2008
Federico Cosenz (federico.cosenz@unipa.it)
Calogero Ubaldo Marino (calomarino@tiscali.it)
Eleonora Platania (eleonora.platania@alice.it)
Course XXIII – A.Y. 2008/2009
Alberti Mario Antonio (marioalberti@katamail.com)
Subroto Athor (athor.subroto@ui.edu – athorsu@yahoo.com)
Course XXIV – A.Y. 2010/2011
Lidia Noto (lidianoto219@gmail.com)
Pietro Sorci (pietro.sorci@libero.it)
Federico Papa (federico_papa@hotmail.com)
XXV cycle – A.Y. 2011/2012
Hesan Reza
Luca Mellina
XXVI cycle – A.Y. 2012/2013
Guido Noto guidonot@gmail.com
Marinkovic Milica
XXIX cycle – A.Y. 2013/2014
Nadia Cimò
Angelo Guerrera (angeloguerrera@libero.it)
Vincenzo Vignieri (vincenzo.vignieri@unipa.it)
Omar Chique
Evelyn Yvonne Tembo
Marialuisa Di Marco
Q. Are international students invited to apply?
A. Yes, of course. The programme is taught in English.
Q. How many PhD positions are available this year?
A. This year, a total of 12 PhD candidates will be admitted into the PhD programme.
Three will receive a scholarship from the University of Palermo.
Q. How and when can I apply to the PhD programme?
A. For the current academic year, the call is now available.
Q. How is the exam organised? And, which knowledge is required to be adminitted into the PhD programme?
A. In order to be admitted to our PhD programme, candidates must pass an exam, that will be carried out in two consecutive days.
In the first day, candidates will be asked to explain (in a written document) the logical framework underlying a scientific paper that will be distributed. The paper will concern Public Sector Management/Policy issues.
The main goal of the test is to understand the level of research aptitudes of each applicant. Of course, such an assessment is also related to the aptitude that each applicant shows in applying her/his esearch aptitudes to the Public Sector Research domain. Therefore, no prior System Dynamics knowledge is required to an applicant to be admitted to the programme. Previous knowledge/experience in Public Management Policy fields can be an advantage for the applicant, but is NOT a prerequisite too.
In the second day, candidates will discuss in an interview with the committee their own written test. They will be also asked about their past studies and knowledge, as well as their own interest into the programme. The goal of the interview is NOT primarily to assess the level of knowledge in Public Administration/Policy or in System Dynamics. It is again to understand the research aptitudes, motivations and the background of the applicant, in relation to the PhD programme.
Questions you are likely to be asked is why you want to do a PhD in general, and this PhD in particular. You should think about the answers to these questions before you go to the interview. Many people apply for PhD's because they couldn't think of anything else to do. A good supervisor will try to avoid these people.
Finally, remember to find out as much as you can while you're there. Try to speak to PhD students working in your potential new Department and see if you like the atmosphere. Don't be afraid to ask the PhD students about the quality of supervision. Three years is a long time to be stuck with a bad supervisor or to work in an unfriendly environment.
PhD News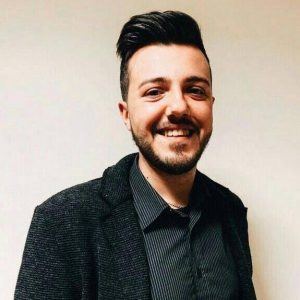 Alessio Fazio, graduated in Public Management, has been awarded by the Italian Bank Association for his Master's Thesis: "Teleworking and Smart Working. Theory, Comparison and Praxis". The ceremony of the prize "Giorgio Vincenzi 2018" will be held the 28th of February at the Scuderie di Palazzo Altieri, via Santo stefano del Casco 1, Roma. More info
0 comments